Get Your Confidence back!
Love who you see in the mirror.
About Shuly Wigs
Hairstyles change with the season, from loose flowing waves to short edgy bobs. In the fast-paced world of fashion, hairstyles are in constant transition, changing in cut, color, and texture. Imagine finding the solution to never having a bad hair day ever again. What an amazing concept!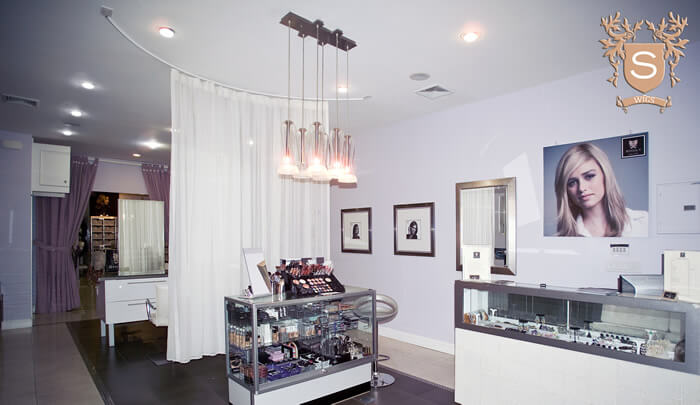 The prestigious Shuly Wigs New York Collection is an iconic brand in the world of hair. It is red carpet certified and has been featured on countless runways, TV shows, and magazines. It is also the number one choice amongst many celebrity stylists and discerning clients alike. Shuly Wigs are on the forefront of hair trends, bringing in the latest looks, styles, and color combinations. WEAR IT, OWN IT, FLAUNT IT!
Shuly Wigs started out with a small line of custom tailored, handmade wigs. Today Shuly NY has expanded their business to become one of the most successful custom wig companies. Shuly, the founder and visionary of Shuly Wigs, is full of life and energy. She is artistic by nature and has a gift of being a great communicator with people to understand their needs. She has built a loyal client base that has enabled her to expand her line into retail and wholesale.
She possesses a love for natural beauty and it is shown in the flawless look of her wigs and the priceless look on her customers faces. "I love making everyone look and feel as beautiful as possible" Shuly expresses, "I truly believe that beauty creates confidence and confidence attracts success." Shuly Wigs New York has a quality and track record which profoundly speaks for itself and is driven by the passionate personality of its visionary. "My vision is to see every person who wears a Shuly wig empowered by our product" Shuly stated emphatically. "Beauty and confidence go hand in hand and our wigs highlight that on an everyday basis." Shuly Wigs cater to people from all walks of life, who are looking to find wig or hair replacement for various reasons such as religious obligations, medical issues, or simply for enhancing their natural hair. And they usually hear about Shuly with the most complementary word of mouth.
Shuly NY carries two lines of wigs. The European Line that is made from virgin European, non processed hair. And The Studio Line that is made from South American, processed hair. Both lines are loved by all customers.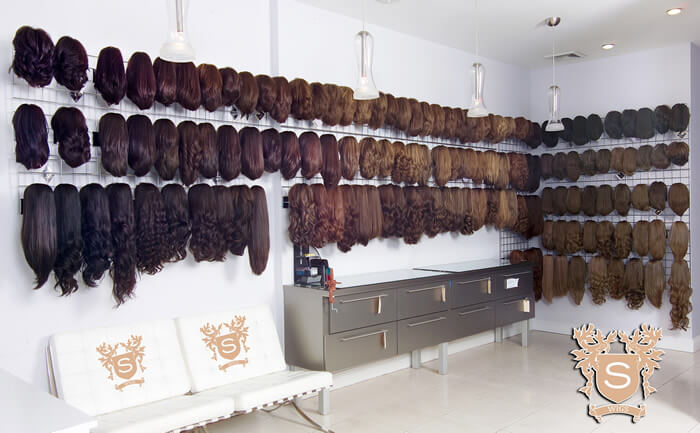 Another unique aspect of the Shuly Wigs brand is the variety of nets that were customized for enhanced comfort to fit every head, and of course the expert craftsmanship. Simply put, wigs have never looked so natural or felt so comfortable and weightless.
Shuly Wigs operates a full service salon that offers great styles and care for your wigs. The combination of styles, texture and colors are infinite. Stylists at Shuly NY are trained to find exactly the right wig for you! Our stylists look at the bone structure of your face, head shape, and complexion to bring out and accentuate a persons natural beauty. Maintenance is vital to the life of a wig and the average life-span of a wig is only as good as the treatment it receives. At Shuly wigs we use only the best products available in a way that will maximize the life-span of your wigs. Wigs have become a fashion statement of beauty and luxury. It is a transformational makeover that builds confidence to last a lifetime. Shuly Wigs New York is the ultimate accessory and fashion "must have" for anyone who is seeking fashion and comfort all rolled into one.
We also offer fast, nationwide delivery service for all our wigs. If you live outside of our service area, just contact us, and we can deliver your choice of wig to you.
P.S. In an effort to keep our high standard of customer service, we have built our website to be as user friendly as possible. However if you notice anything on any of the pages not to be so, please make us aware of it by emailing us at info@shulywigs.com. We will consider and apply the necessary changes as needed.