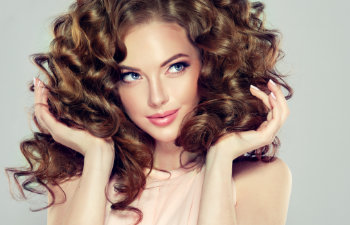 If you have a medical condition that has resulted in hair loss, you may need a cranial prosthesis. While these may look like traditional wigs, there is a difference. Cranial prostheses are specifically designed for patients with specific types of hair loss. They are created to be lightweight and fit the scalp perfectly for various cranium conditions. Unlike wigs that are used for cosmetic purposes alone, a cranial prothesis may be considered a medical expense, which can give you more options for covering the costs of these products.
What Is Medical Hair Loss?
Many people have thinning hair for various reasons and seek wigs to improve their confidence and appearance. Cranial prostheses are considered products that are designed for those with medical hair loss. When hair loss is due to a health condition or treatment, it may be labeled as medical hair loss and cranial prosthesis may be considered a medical expense. Types of medical hair loss may include:
Chemotherapy
Alopecia areata
Radiation therapy-induced hair loss
Androgenetic alopecia
Thyroid-disorder hair loss
Patients that receive a medical diagnosis for their hair loss may have options to cover a cranial prothesis as a medical expense. This can include those who choose one of our beautiful, natural-hair cranial prostheses from Shuly Wigs.
Insurance Coverage for a Cranial Prosthesis
In many cases, your healthcare insurance may cover some of the cost of a cranial prosthesis for medical hair loss. Like most medical coverage, this will vary based on your specific insurance carrier and policy. Patients must check their policy and research the evidence and documentation needed to be eligible for coverage. This will usually include a diagnosis for specific medical hair loss conditions covered under your policy from your doctor and may have certain conditions that need to be met to receive coverage.
Auto and homeowner's insurance may also cover a cranial prothesis if hair loss is caused by a covered injury accident. Once again, you will need to check your policy to determine if you have coverage through your insurance provider.
Flexible Spending Accounts (FSAs)
If you have a flexible spending account (FSA) for healthcare, you may be able to pay for your cranial prosthesis with your funds. This could include the entire cost of your hair prosthesis, or the portion not covered by your insurance. FSA accounts may require proof that your cranial prothesis is needed for medical hair loss from your medical provider.
If you have medical hair loss and are concerned about the cost of a quality cranial prosthesis, check with your insurance provider about covering some or all the costs. It is essential not to use the term "wig" as these are not usually covered as a medical expense. Look for the term "cranial hair prosthesis" when checking eligible medical expenses for your insurance policy or FSA.
To learn more about cranial prostheses for medical hair loss, contact our team at Shuly Wigs. We have beautiful, comfortable natural-hair cranial prostheses options through our studio in NYC.
Posted on behalf of Shuly Wigs
4016 18th Ave
Brooklyn, NY 11218
Phone: (718) 851-7778
FAX: (718) 851-7090
Email: info@shulywigs.com
Monday-Thursday: 10:00AM - 5:00PM
Friday-Sunday: Closed
We're closed on major Jewish holidays, except Chanukah (Festival of Lights).