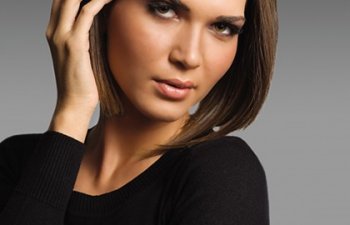 Wearing a wig in public for the first time can feel intimidating. You may not feel confident going out in public the first few times you wear it outside the confines of your home. It may feel unfamiliar and artificial. You may feel self-conscious. You might even imagine that everyone is looking at you and wondering if you are wearing a wig. These feelings are normal for first timers and those who may feel conflicted about wearing hair. The good news is these feelings will pass.
Fit for a Queen
A well-fitting wig in the perfect style can have you feeling like royalty. When you get your wig fitted and styled by a well-trained professional, you will feel great about wearing it. Not only will the style complement your features, the fit will be comfortable, and soon you will not even feel like you are wearing a wig at all.
Your lifestyle may figure into what type of wig you get. Talk to your stylist when choosing a wig so you can get the proper type. Check out our post on wig caps to get an idea of the choices you have. From the simple basic cap to the luxurious hand-tied wig, each has its advantages and drawbacks.
When considering a style, think about what you are comfortable wearing. It may be too much of a stretch to change from long hair to a short style or the opposite. On the other hand, maybe a major change is what you are looking for. Take your time and experiment with different styles to find out which ones resonate the most with you.
Get Used to the New You
Your wig enhances your look. Whether you are donning a new "do" for sport or for practical reasons, all you need to do is look in the mirror to see that you look good. With the right wig and style, you can look stunning. Embrace your new look.
A woman's hair is an important part of who she is. Thinning hair can erode your self-confidence when you see those sparse places becoming more and more visible. The right wig can restore your confidence and help you feel complete and attractive once more. For some people, this process takes a little more effort.
You are used to looking the way you have always looked for years, perhaps decades. Now, a new wig is changing your appearance. It may be a subtle change, or it may be a completely different look than that to which you have been accustomed. If this is the case, it may take you a short period of time to make the adjustment.
Not only has your appearance changed, you also need to adjust to how your new wig feels on your head. For this reason, it is important that your new wig feels comfortable and fits your head correctly. Without a perfect fit, you may find your new style more of an annoyance than an asset.
Growing Confidence
Wearing your new wig at home often is a good way to get used to sporting your new look. This can help you get used to the way it feels on your head. Go ahead and check out how you look in the mirror – often. This can also help you embrace your new appearance. You look good and people are going to notice.
As your confidence grows, it will show on your face and how your carry yourself. People will begin to notice, so do not be surprised when people tell you how amazing you look. Confidence shows and people will respond to it, so be prepared.
You can be assured of getting the perfect look when you come to Shuly Wigs. Our stylists have professional training that ensures you get a comfortable fit and the best look. If you are looking for a high-quality wig and want the perfect fit, give us a call and schedule your appointment. We look forward to answering all your questions and showing you our line of Shuly Wigs.
Posted on behalf of Shuly Wigs
4016 18th Ave
Brooklyn, NY 11218
Phone: (718) 851-7778
FAX: (718) 851-7090
Email: info@shulywigs.com
Monday-Thursday: 10:00AM - 5:00PM
Friday-Sunday: Closed
We're closed on major Jewish holidays, except Chanukah (Festival of Lights).