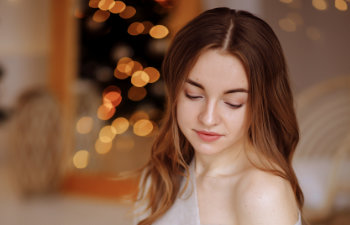 The holiday season is a time of joy, giving, and celebration. It is a time to express your love and gratitude for family and friends, to spread happiness, and to also to pamper yourself with gifts. This year, consider giving yourself the gift of a natural hair wig, a present that can boost your confidence, enhance your style, and provide you with a fresh and glamorous look. Natural hair wigs from Shuly Wigs offer numerous advantages, and the holiday season is the perfect time to invest in one for yourself.
Natural Hair Wigs for Unparalleled Realism
Natural hair wigs are crafted from real human hair, which means they look incredibly realistic. The hair in these wigs moves and feels just like your natural hair, allowing you to achieve a seamless, undetectable look. During the holiday season, when you attend various gatherings and events, you can confidently flaunt your gorgeous locks without anyone knowing it is not your own hair.
Versatile Hairstyles and Holiday Colors
One of the significant benefits of natural hair wigs is their versatility. You can style them just like your natural hair, whether you want to wear it straight, curly, wavy, or in an updo. This versatility lets you change your look to match different holiday occasions, from casual family dinners to glamorous New Year's Eve parties.
The holidays are the perfect time to experiment with new hair colors. Whether you've always wanted to try a bold red, a rich brunette, or even a festive green or silver, natural hair wigs give you the freedom to explore various shades without any commitment. You can enjoy your new holiday look and then switch back to your natural color when the season is over.
Boosted Confidence and Personal Style
A beautiful head of hair can do wonders for your self-esteem. A natural hair wig allows you to experiment with different hair colors, lengths, and textures, helping you achieve a look that complements your features and makes you feel confident and radiant during the holiday season.
Your hair is a significant part of your personal style. Whether you want to exude elegance, embrace a modern look, or express your individuality, a natural hair wig can help you make a style statement that's uniquely you. Show off your style during the holiday season, and let your hair reflect your personality.
Low Maintenance and Highly Convenient
Compared to caring for your natural hair, maintaining a natural hair wig is relatively low-maintenance. You don't need to spend hours styling or dealing with frizz or tangles. This gives you more time to enjoy the festivities, spend quality moments with loved ones, and make cherished holiday memories.
Natural hair wigs offer a convenient solution for those with busy holiday schedules. You can quickly change your look without the need for time-consuming styling or salon visits. This convenience is especially valuable during the holidays when time is at a premium.
Protection for Your Natural Hair
Wearing a natural hair wig during the holiday season can also serve as a protective style for your natural hair. While you are enjoying holiday parties and activities, your natural hair can benefit from a break from heat styling, chemicals, and harsh weather conditions. This temporary respite can help maintain the health and vitality of your natural hair.
Perfect Fit and Comfort
Our natural hair wigs at Shuly Wigs can be customized to fit your head perfectly, ensuring a comfortable and secure fit. This is especially important when you're attending holiday events that may involve dancing, socializing, and moving around. With the right fit, your wig will stay in place, allowing you to relax and enjoy every moment without worrying about adjustments.
Quality and Durability
Investing in a high-quality natural hair wig ensures durability and longevity. Our Shuly Wigs are crafted with care, using the finest human hair, and are designed to withstand the demands of daily wear. By choosing a quality wig, you can enjoy its benefits not only during the holiday season but throughout the year.
Thoughtful Self-Care
The holiday season is often focused on giving to others, but it's also a time to practice self-care and indulge yourself. Treating yourself to a natural hair wig is a thoughtful and empowering act of self-care. It's a gift that allows you to feel your best, boost your confidence, and showcase your unique style.
The holidays are also a time when memories are made. When you look back at holiday photos and reminisce about festive gatherings, you will appreciate the beauty and confidence that your natural hair wig brought to your celebrations as a thoughtful gift to yourself. Your wig will be a cherished part of your holiday memories.
The holiday season is an ideal time to treat yourself to a natural hair wig. Embrace the season with a glamorous and radiant look, and create cherished holiday memories with the gift of a natural hair wig. To schedule a wig consultation with Shuly Wigs, contact our office in Brooklyn, NY, or shop online for nationwide delivery.
Posted on behalf of Shuly Wigs
4016 18th Ave
Brooklyn, NY 11218
Phone: (718) 851-7778
FAX: (718) 851-7090
Email: info@shulywigs.com
Monday-Thursday: 10:00AM - 5:00PM
Friday-Sunday: Closed
We're closed on major Jewish holidays, except Chanukah (Festival of Lights).