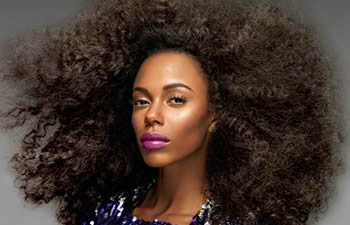 A woman's hair is often seen as her crowning glory. You take care of your hair by keeping it clean, conditioned and moisturized. You are well aware of the consequences if you neglect hair care. It is the same for your wigs, both with synthetic and human hair. Maintenance of a wig is not going to be quite as time-consuming as your natural hair, but it is important.
Extending the Life of Your Wig
It is difficult to pinpoint exactly how long a wig of any type will last. So much depends how it is made, the quality of hair used in the wig, how it is processed, cared for and handled. Guidelines provide estimates based on high-quality wigs with good care.
Even the best of wigs have a limited lifespan. If you use your wig on a daily basis, you can expect it to last at least a year or more with good care, if it is made with quality human hair. Synthetic wigs can be expected to serve you for about four to six months, unless it is a heat-friendly synthetic. Typically, they last about three months with regular use.
Advantages of Professional Care
You can shampoo and style your wig on your own, using suitable hair products. However, there are advantages to having your wig professionally maintained. When your wig is cleaned and styled by a salon, you can expect that the best products developed for wig care will be used. Shampooing, conditioning and moisturizing the hair will be done in a way to ensure the end result is a beautiful, healthy look and feel.
A professional stylist will also style your wig using tools that will not damage the hair. Blow dryers, hot combs and curling irons can damage delicate human hair wigs if not used properly. If you have a synthetic wig and it is not heat friendly, you can do permanent damage by melting the hair with heating tools.
Maintain your wigs with care and they will remain looking good while giving you great service. For professional wig maintenance, contact Shuly Wigs. Call today to schedule an appointment.
Posted on behalf of Shuly Wigs
4016 18th Ave
Brooklyn, NY 11218
Phone: (718) 851-7778
FAX: (718) 851-7090
Email: info@shulywigs.com
Monday-Thursday: 10:00AM - 5:00PM
Friday-Sunday: Closed
We're closed on major Jewish holidays, except Chanukah (Festival of Lights).