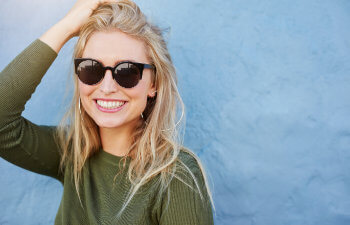 Trends come and go with the seasons, making high-end wigs a favorite choice of the fashion-forward and commitment-averse. Wigs for cancer patients and those with alopecia or other medical conditions that cause hair loss are similar to high-end fashion wigs, but there are some critical differences. Learn more about medical wigs and how they can be a game-changer for those with health conditions affecting hair growth.
Understanding the Difference Between High-End Fashion Wigs Vs. Wigs for Hair Loss
When it comes to wigs, there are two distinct categories: high-end fashion wigs and wigs explicitly designed for hair loss, commonly known as medical wigs or cranial prostheses. While both types serve different purposes, it is essential to understand their differences to make informed choices about wigs for hair loss.
High-End Fashion Wigs: Style and Versatility
High-end fashion wigs are primarily designed as accessories to enhance one's appearance. They are popular among individuals who want to experiment with different hairstyles, colors and lengths without committing to a permanent change. These wigs often feature the latest trends in the fashion industry, allowing wearers to stay in sync with evolving hairstyles.
Made from a variety of materials such as human hair, synthetic fibers, or a blend of both, high-end fashion wigs offer versatility in terms of styling options. They can be easily cut, colored and styled to achieve the desired look. Fashion wigs are typically handcrafted with meticulous attention to detail, resulting in a natural and realistic appearance.
While high-end fashion wigs offer style and versatility, they may not always provide the comfort and features needed for individuals experiencing hair loss due to medical conditions like cancer or alopecia. This is where wigs designed specifically for hair loss come into play.
Wigs for Hair Loss: Comfort and Confidence
Wigs for hair loss, often referred to as medical wigs or cranial prostheses, are specifically created to address the unique needs of individuals dealing with hair loss. These wigs prioritize comfort, fit and natural-looking aesthetics to help restore confidence during a challenging time.
Medical wigs are crafted with materials and construction techniques that take into account the sensitive scalp of individuals undergoing chemotherapy or experiencing hair loss due to medical treatments. They often feature soft, lightweight, breathable caps that minimize discomfort and irritation. Monofilament caps, for instance, provide a hand-tied appearance, allowing for natural hair movement and providing comfort to sensitive skin.
In addition to comfort, wigs for hair loss pay close attention to creating a natural-looking hairline. Lace front wigs, for example, have a strip of lace along the front hairline, allowing for individual hairs to be tied, mimicking the appearance of a natural hairline with realistic movement and flutter.
Furthermore, cranial prostheses are custom fitted to ensure a precise and secure fit, providing additional comfort and confidence to individuals facing hair loss. These wigs are designed to accommodate a scalp without natural hair, making them a preferred choice for cancer patients.
Finding the Perfect Medical Wig or Cranial Prosthesis
At Shuly Wigs, we understand the emotional impact of hair loss due to medical complications. As a result, we are committed to providing high-quality, comfortable wigs specifically designed for hair loss. Our extensive collection includes a range of medical wigs and cranial prostheses that prioritize comfort, natural aesthetics and personalized fit.
If you or a loved one needs a wig for hair loss, we invite you to schedule a consultation with one of our compassionate experts. Our team will guide you through the process, offering expert advice and helping you find the perfect wig that meets your comfort and style preferences.
Contact Shuly Wigs today and take the first step towards regaining confidence, comfort and a beautiful appearance. Let us be your trusted partner on your journey to finding the perfect wig for hair loss.
Posted on behalf of Shuly Wigs
4016 18th Ave
Brooklyn, NY 11218
Phone: (718) 851-7778
FAX: (718) 851-7090
Email: info@shulywigs.com
Monday-Thursday: 10:00AM - 5:00PM
Friday-Sunday: Closed
We're closed on major Jewish holidays, except Chanukah (Festival of Lights).