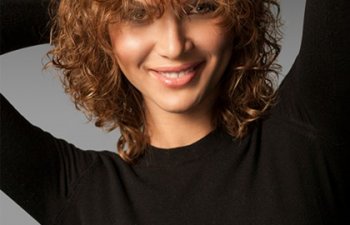 You look wonderful with a well-fitting, well-styled wig. The right wig suits your personality, enhances your natural beauty and makes you feel like a million bucks. In fact, your wig makes you feel so confident and so good-looking that you would not even think of leaving home without it being firmly in place on your head. But wigs do wear out. They sometimes get ripped. They may lose hair. Sometimes they need adjusting. Sometimes they just need help.
In-House Wig Repair Services
You may not be aware of this, but when you buy a Shuly Wig, you can get repairs done in-house. Instead of searching for some random wig repair place – which may or may not have the skills and expertise to properly repair your treasured wig – you can bring it back to Shuly. We do wig repairs right here in the salon. Not only that, but we also have the experience and skill to do awesome repairs.
Are you having problems with your cap? Just bring it in and we will make adjustments for you so your wig will fit perfectly. And speaking of adjustments, if someone cut your wig and you do not like the result? Bring it to us. We can add or remove hair to make your wig look the way you want it to look.
When the base material of your wig is torn, it needs proper mending to fit well and not show damage. Bring it to Shuly Wigs. We repair torn caps so they fit like new and look their best. Our in-house wig repair services are convenient, and we stand by them. If the repairs are too complex to be easily be handled on the premises, no worries. We have skilled factory technicians who can make the repairs. Leave it all to us.
A Well-Fitting Wig
You would not walk into a shoe store and grab any old pair of shoes. You want them to look good and feel good. It should be the same way with your wig. In addition to making adjustments to the cap, we also make adjustments to the nape area of the wig so it feels comfortable. Sometimes this part of the wig can feel loose. You do not want it sticking out like a flap. We can tighten it and customize the fit so it feels secure and comfortable.
Lace fronts make a wig look very natural, and not every wig has one. If you decide your wig needs a lace front, or if your lace front needs repairs, bring it in. Our experts will adapt the wigs hairline, adding a lace front that looks like your natural hairline.
Making Changes
The only constant in life is change. When you want to make changes to your wig, we are here to help. Do the bangs on your wig need replacing? We can do that for you. Maybe it does not have bangs and you have decided that it should. We can do that, too.
People go bald and sometimes wigs can, too, especially with daily use. You may not be able to grow hair in your balding spots, but bring your balding wig to Shuly Wigs and we will repair it for you. You made a big investment in your wig and we will make sure you get the best returns for your investment by helping you maintain it beautifully.
Thinking of downsizing? Talk to us if you want to turn your full wig into a band fall or hair topper. It can be done; and when you bring it to Shuly Wigs, it will be done perfectly.
We want to see you get the most out of your wig. When you have questions about care or you need wig repair, contact us and we will get the job done right.
Posted on behalf of Shuly Wigs
4016 18th Ave
Brooklyn, NY 11218
Phone: (718) 851-7778
FAX: (718) 851-7090
Email: info@shulywigs.com
Monday-Thursday: 10:00AM - 5:00PM
Friday-Sunday: Closed
We're closed on major Jewish holidays, except Chanukah (Festival of Lights).